"She Said Review: Breaking the Sexual Harassment Story That Helped Ignite a Movement," written by Kantor and Twohey. She Said tells the true story of the journalists who broke Hollywood's biggest sexual misconduct story. It pervades every frame of director/Emmy winner Maria Schrader's (Unorthodox) powerful film. The film is based on the painstaking New York Times investigation of movie mogul Harvey Weinstein by Jodi Kantor, Megan Twohey, and Rebecca Corbett.
She Said Review: Putting the Story in Perspective
The roles of Twohey and Kantor are played by two-time Oscar nominees Carey Mulligan (Promising Young Woman, An Education) and Zoe Kazan (The Plot Against America, The Big Sick). The actresses completely inhabit their roles, perfectly capturing the constantly-busy reporters who are engaged in separate stories when we first meet them. We also get a peek into their private lives. Kantor becomes a mother when Twohey gets pregnant. Their unions are strong. Patricia Clarkson fills Corbett's shoes admirably in this noteworthy performance. As the story progresses, Corbett serves as a crucial ally in addition to serving as a mentor and cheerleader.
The most effective creative strategy used by Schrader in She Said is keeping the movie realistic and grounded. She gets a lot right in this movie. 1992 marks the Irish premiere of the movie. On a movie set, a young woman offers assistance. Her desperate sprint down a city street is cut off. There was a change. Moreover, it wasn't good.
She Said's opening fifteen minutes are a little ethereal and carefree after that. The length of each scene is no more than a minute. The executive editor of the New York Times, Dean Baquet (Andre Braugher), runs a bustling modern newsroom that the director expertly introduces us to through Twohey and Kantor. In order to prepare for the part, Braugher reportedly watched The Fourth Estate, a 2018 documentary series about the Times' coverage of the White House. These opening scenes of She Said lay the groundwork for a narrative that eventually sheds light on humanity, specifically in the form of reporters, editors, women, and women who have been silenced in this instance.
She Said Review: Increasing the Bar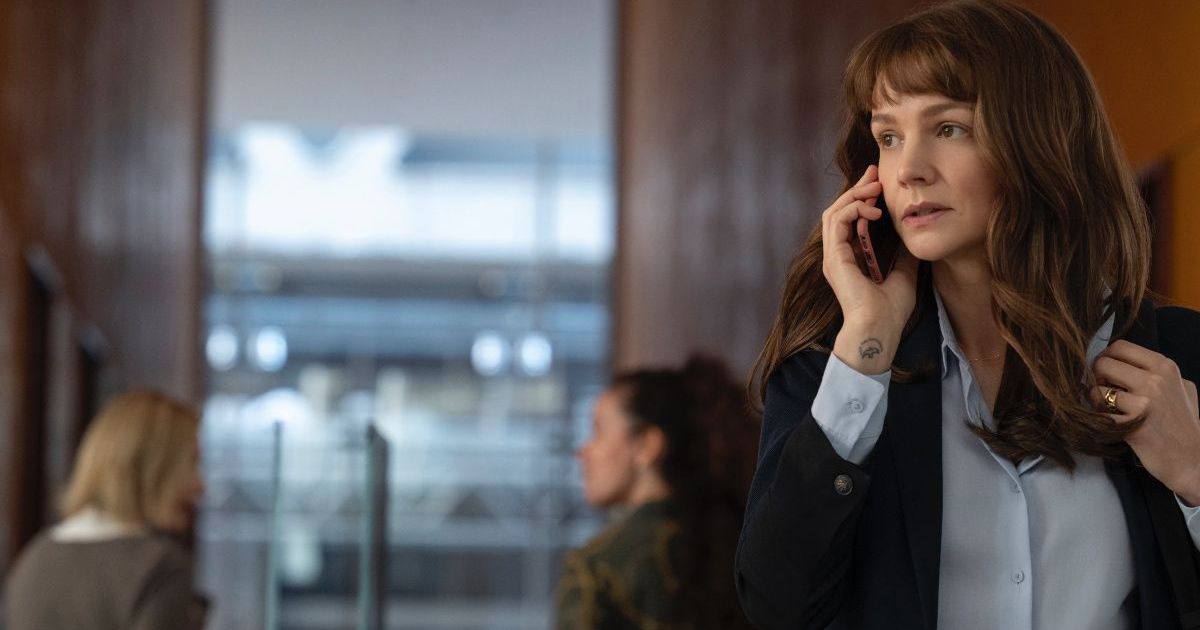 Things progress as the movie goes past the 30-minute mark. There's more at risk. Kantor asks Twohey for assistance with a piece she's writing about allegations of Weinstein's misconduct and workplace harassment. Twohey is intrigued, but after the birth of her daughter, she is struggling with postpartum depression; in real life, both Mulligan and Twohey experienced postpartum. Even so, she is startled enough to return to the newsroom, but what an investigation to start right after giving birth. There are rumors of dropped Weinstein cases, NDAs, and payouts. The problem: Kantor wants to know what she can do to encourage women to speak up and provide audio or video evidence. Hollywood heavyweights Rose McGowan, Gwyneth Paltrow, and Ashley Judd, who plays herself in the movie, are left off the list of people connected to Weinstein's actions. Judd alleges that Weinstein "torpedoed" her career when she turned down his advances, but she is unsure if she will speak publicly. Yet.
However, the journalists go ahead, knocking on doors and speaking to former executives of Miramax, the production company that Weinstein and his brother Bob founded. Can they make enough progress toward the Weinstein iceberg to uncover the truth and pray that people are comfortable speaking out.
Potential turning points are provided by former Miramax employees Laura Madden (played by Jennifer Ehle), who is battling breast cancer in Swansea, Wales, and Zelda Perkins (played by Samantha Morton in fine form), a young assistant who worked at Miramax's London offices when Rowena Chiu confided that Harvey Weinstein had assaulted her. But once more, will the women speak publicly?
You begin to appreciate how masterfully Schrader captures the lingering effects of trauma and how it can ruin someone's life as you watch the film further along.
Related She Said: She Said: Know About the Story Line, Cast and Crew
She Said Review: Recreating a Fragmented Era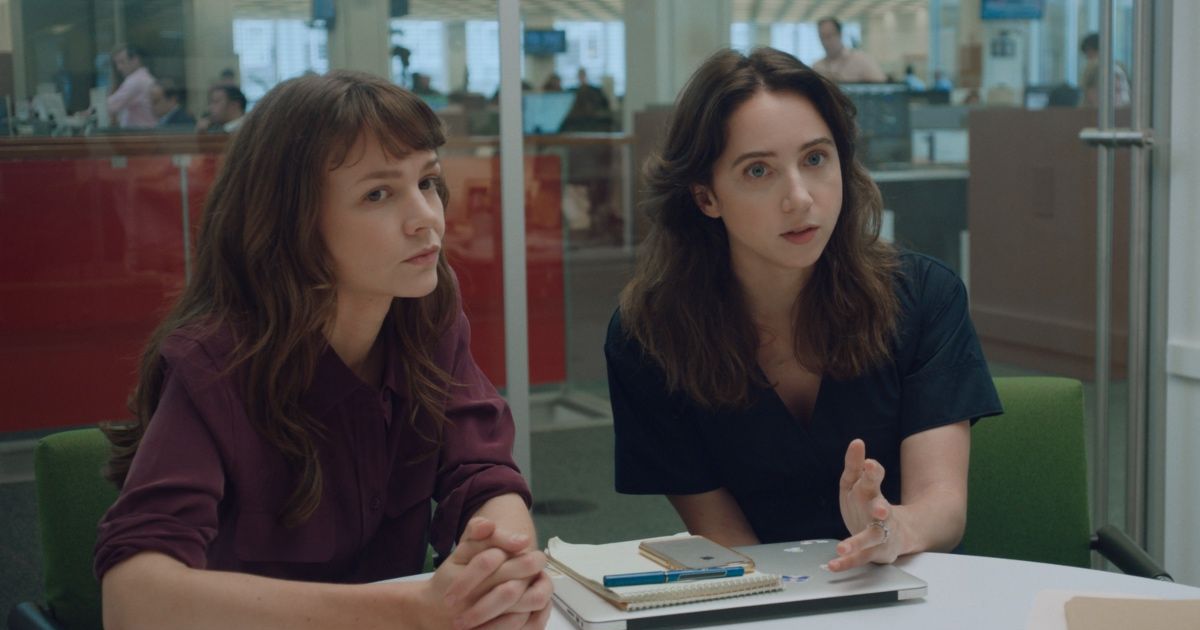 She Said was created by the Oscar-winning producers of 12 Years a Slave, Moonlight, Minari, Selma, and The Big Short. The team of Schrader and Lenkiewicz and these directors serve as the movie's main supports. Here, audiences are in competent hands. It's interesting to note that Brad Pitt, along with Megan Ellison and Sue Naegle, is a producer.
The enormous paranoia, the high stakes, and the never-ending brick walls that reporters frequently encounter while doing their due diligence are all superbly captured by Schrader. It serves as evidence for investigative reporting. We're given information about a story about Weinstein that we all assumed we knew, but after seeing it through the eyes of the newsroom and, in particular, the women who broke the story, we realize we didn't know very much at all. No matter how gloomy and painful the details, how refreshing to experience. Weinstein never appears on screen, which is appropriate, and it appears that great care was taken to share the real "testimonies" of the victims.
She Said's streamlined storytelling approach may raise some eyebrows among critics, but I thought it was a major plus. The bravery, selflessness, dedication, and tenacity displayed by Twohey and Kantor in this situation are amazing. It's challenging not to see the characters as superhuman forces of nature who are driven to complete the task after Mulligan and Kazan have brought them to life with nuance and depth. People might Google the two reporters and read their earlier works, which frequently showcase excellent reporting.
She Said stands out as a remarkably sane and straightforward illumination of what's possible when reporters—and human beings—just do the right thing in an age where media has become a flurry of inflated opinions and talking heads. She Said, like Spotlight, captures a divided time where, despite all odds, a few persecuted yet determined liberators inspire essential change.
She Said comes to us from Universal Pictures and hits theaters on November 18.