Rick Harrison from pawn stars and the co-host of History Channel's enjoys collecting something you already have in your kitchen pantry. Rick Harrison has discovered a dinosaur egg, an Egyptian mummy mask from the ancient period, Saddam Hussein's fingerprints, and a World War I surgeon's kit, but there's one thing he can never refuse.
How much is Rick Harrison's pawn shop worth?
Rick Harrison is an American business owner and reality TV star who has a net worth of $9 million.
"Mason jars are [the] weird thing I actually collect," Rick Harrison of Pawn Stars says of his favorite item to collect. "But don't ask me why. I only recently began collecting it after discovering an outstanding example in North Carolina. I'm also a big fan of automobiles. A stunning 1941 Plymouth truck was present. Denver was the location."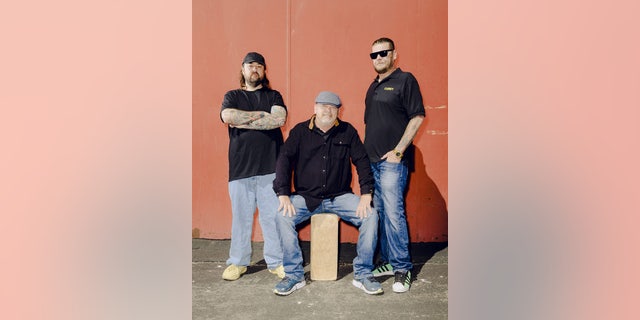 The 2009 premiere of the television series "Pawn Stars," which centers on the Harrison family and their prosperous pawn shop in Sin City. After more than 600 episodes, the cast is now embarking on a cross-country road trip for a spinoff called "Pawn Stars Do America," where they'll be buying historic relics from all over the nation. They will look into the backstories of the objects, determine whether they are authentic, and determine whether a pricey family heirloom is worthwhile. Additionally, reputable regional authorities will be present to offer their insights, analyses of the past, and practical testing.
He jokingly said, "I figured I would get vacations from eight different cities and get the network to pay for it. But I figured it would be enjoyable, and it's all about keeping it interesting.
The gold mines, according to Harrison, are "everywhere." An American Revolution bronze cannon field gun, a shield of Henry II of France, a handwritten letter from George Washington, and an autographed photo of Ernest Hemingway by Yousuf Karsh are just a few of the prized items they've discovered.
How many kids does Rick Harrison have from Pawn Stars?
Rick Harrison has two sons, Corey and Adam, from his first marriage to Kim, and one son, Jake, from his second marriage to Tracy.
People in this country don't stay in the same place for a lifetime, he said, calling it "crazy." "Everything has been transported across the nation. In San Francisco, I scored big. Philadelphia is where I found some great stuff. Everywhere we went, people would bring us really cool things, whether we were in Savannah, Georgia, or Valley Forge, Washington, D.C."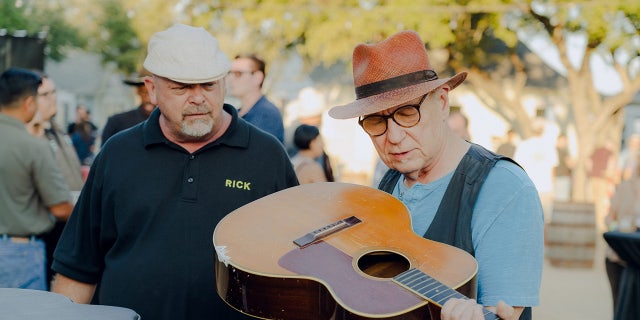 A "1,200-year-old Viking bracelet" was displayed with pride by Harrison. He mentioned that there are many coins in his shop that are older than 2,000 years. The Egyptian mummy mask is also present in the store.
Over the years, "I have encountered so much bizarre stuff," he said. "It's challenging to envision everything. I always respond when someone says, "Look at all this weird stuff you have," by saying, "I do that every day." I don't find it odd."
And one item, even from the '90s, is in demand right now.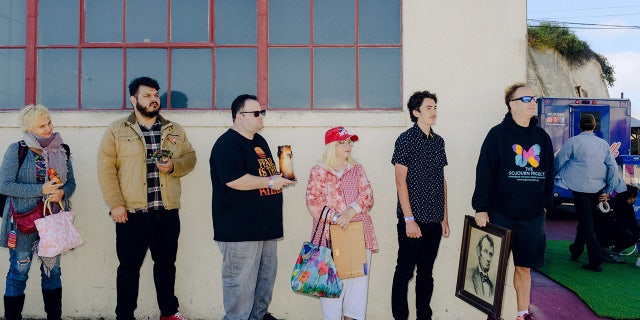 According to Harrison, the collectibles market as a whole has become somewhat irrational in recent years. "The system received such a large inflow of cash that many prices increased. What's shocking is that Pokémon cards that were worth $10,000 [approximately] ten years ago are now worth over a million dollars."
'PAWN STARS' HOST SEES SURGE IN BUSINESS AMID INFLATION WOES, SAYS BIDEN ADMIN 'HAS NO IDEA WHAT IT'S DOING'
The highest price ever paid for a Charizard and the third-highest price paid for any Pokémon card ever was $420,000 in March of this year for a 1999 Charizard. The majority of cards are owned by serious collectors who are unlikely to sell them on the open market, which is why the price was so high, according to Forbes. The Pikachu Illustrator, a "extremely rare" limited-edition Japanese card that sold for $900,000, is the most expensive Pokémon card in history.
But not all deals are worthwhile. Harrison mentioned that he sometimes has to break people's hearts as part of his job.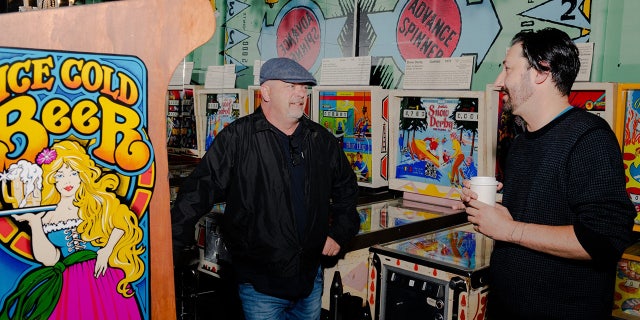 People frequently approach him and claim that certain items have been in their family for many generations, he said. "I actually knew someone on the East Coast who believed they owned a Mayflower stool. I guess I had to hurt their feelings. It is typical of families. It's similar to the telephone game you played throughout kindergarten. The narratives alter."
Harrison said that it's surprisingly easy to spot a fake.
How tall is Rick Harrison Pawn Stars?
Rick Harrison is 5 feet 11 inches tall, or 1.82 meters or 182 centimeters.
'PAWN STARS' LAS VEGAS STORE, OTHER PAWN SHOPS REGAINING BUSINESS AMID INFLATION, COVID-19 PANDEMIC
Say that you are gazing at a Rolex, he instructed. "The hands look correct. Are the figures accurate? The dial is accurate. The crystal is it correct? How is the band doing? A problem exists if even one thing is incorrect. Step aside. How can you tell? You must be aware of what you are looking for. … And make sure to purchase it from a reputable seller. They'll vouch for its authenticity."
Is Rick Harrison from Pawn Stars in jail?
Rick Harrison facing a hefty lawsuit. Rick is not currently in prison as of the time of writing, but he is dealing with some serious legal issues.
"Pawn Stars Do America" airs Wednesdays at 8 p.m.